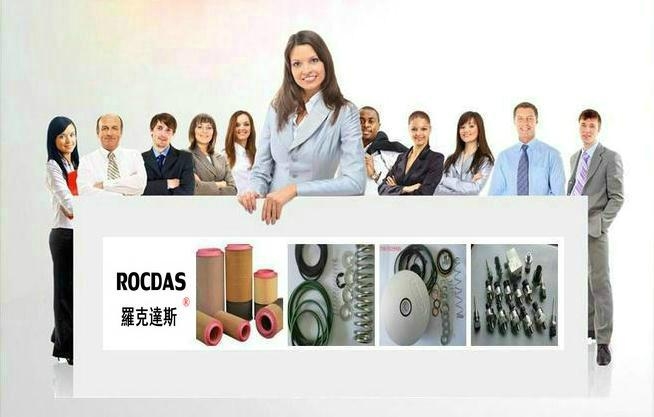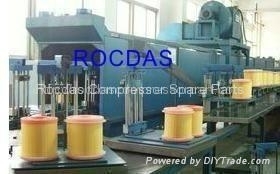 Rocdas Air Compressor Spare parts Factory is the leading air compressor spare parts manufacturer and exporter of air compressed and separated industry in China since 2000.
Our core business is manufacturing quality spare parts and offering the fast ,efficient and high quality service for customers,We supplying air compressor spare parts mainly for GA,GX series screw air compressors.
We have been privileged to accomplish much since 2000. To our employees, customers, distributors, and vendors, who are the most important part of us we are extremely grateful; we could not have done it without you. Our goal is to be focused on our commitment and quality to our customers,your satisfaction is our goal,we welcome customers contact us and exploring and sharing the future with valuable global business partners.
We providing air compressor most of spare paets for all kinds of screw air compressor.
Air Compressor Electronikons, Board Controller,Air Compressor Controllers,Computer Electronikons
Air Compressor Repair and Maintenance Service Kits
(

Unloader valve kit,

Stop oil valve kit,

Check valve kit,

Drain valve kit,

Minimum pressure valve kit,Intake valve kit,Cooler servce kit,Adjust valve kit,Blow off valve kit

)
Air Compressor Heat Exchanger/Cooler

( Air cooler,Oil cooler,After cooler and Heat exchangers)

Air Compressor Gear sets and Bearings

Air Compressor Transducers

(Pressure transducer,Temperature transducer,DP Transducer ,Temp switch)

Air Compressor Valves

(Solenid valve,Thermostatic valve,Intake valve,Minimum pressure valve,unloader complete valve,Auto drain valve,Electric drain valve,Blow off valve,Safety valve,Check valve,oil stop valve,Pressure regulating valve,intake valve,pressure valve,inlet valve regulator )

Air Compressor Rubber parts

( Coupling element, Air filter shell,Oil hose,Air hose,Joint hose elbow,Diaphragm,Belt)

Air Compressor Inline Filter Elements

Air Comperssor Consumable Spare parts
( Air filter,Oil filter,Oil separator,Compressor oils,Lubricants,

Roto-Inject Fluid

,

Ultra Coolant,

Oil filter base)

Air Compressor Shaft Seal Kits (oil seal,Bushing,Shaft seal kit)
Air Compressor Other Spare Parts (Oil level gauge,Cylinder,Safty valve,Belt)

Air End
We also welcome ODM and OEM orders !